Lesley Ryser sent along the following:
TICKETS ON SALE FOR AFL COLUMBUS FIGHT NIGHT
Tickets for the American Fight League's highly anticipated fight night in Columbus, Georgia, are now on sale. The event, entitled "A Salute to the Troops," will feature explosive Mixed Martial Arts (MMA) action from three U.S. Army fighters along with nationally known professional fighters. The event takes place at 7:00 pm on Friday, September 26, 2008, at the Columbus Civic Center.
Tickets are available through all Ticketmaster (www.ticketmaster.com) locations or through the Columbus Civic Center box office (706.494.8330). Discounted tickets for military personnel are available exclusively through the Omega Travel Office at Ft. Benning, Georgia. Ticket prices range from $20 – $50. Groups purchasing ten or more tickets receive $2 off each ticket.
The event marks the debut of three instructors from the U.S. Army Combatives School at Fort Benning that recently signed with the AFL. Representing the U.S. Army gold and black are middleweight SSG Damien "The Omen" Stelly (Columbus, GA, 10-2), lightweight Sgt. Andrew Chappelle (Columbus, GA, 8-5), and bantamweight SSG Nate "The Flamingo Kid" Ford (Phenix City, AL, 1-1). Opponents for the U.S. Army warriors, as well as additional names for the fight card, will be announced over the next several weeks.
About American Fight League
The American Fight League (AFL) is a rapidly growing sports and entertainment marketing company dedicated to the development, promotion and delivery of the fastest growing sport in the world — Mixed Martial Arts (MMA). AFL was co-founded in 2006 by CEO BJ Santiago and Chief Production Officer, Jon Hatton. The league was created with two primary goals in mind: to promote MMA as a legitimate, mainstream sport and to positively impact local communities through charitable work. For more information, please visit www.americanfightleague.com.
DISCUSS THIS NEWS IN THE MMANEWS.COM FORUMS >>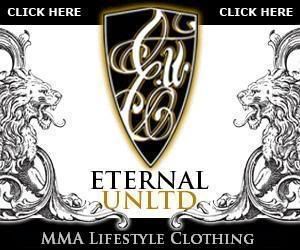 Want to advertise your site in this space? E-mail the website staff today!