According to an article on Yahoo! Sports by Kevin Iole, Affliction VP Tom Atencio claims that early PPV numbers are showing that Affliction: Banned, which aired this past Saturday on PPV, looks to have sold beyond 100,000 PPV buys.
From the article on Yahoo!:
…the pay-per-view results, which most analysts were expecting to come in around 75,000, was well better than expected.
"I don't have everything on that yet, but for the people who felt this was going to be a total flop in that regard, I have news for them," Atencio said. "It's already done a lot better than what I've heard people speculating. I'm not going to release the (official) number, but it's already well beyond what people have been saying. Well beyond."
Atencio would only say the final number "definitely" would be beyond 100,000.
Things do not seem to be looking too bad for the "t-shirt guy".
DISCUSS THIS NEWS IN THE MMANEWS.COM FORUMS >>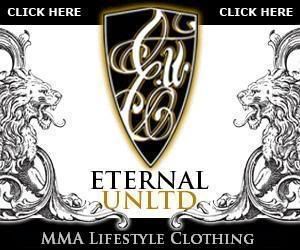 Want to advertise your site in this space? E-mail the website staff today!