From MMAJunkie.com:
After a brutal destruction of Keith Jardine in May, UFC light-heavyweight Wanderlei Silva (32-8-1 MMA, 2-3 UFC) has been told by UFC officials to prepare for a December return.
The win was Silva's first victory in almost two years, and the famed light heavyweight shared his thoughts on his next bout while a guest co-host on a recent edition TAGG Radio (www.taggradio.com), the official radio partner of MMAjunkie.com (www.mmajunkie.com).
"I'm talking with (UFC co-owner) Lorenzo (Fertitta)," said Silva, who's English continues to improve since a move to Las Vegas. "They're talking about December because it is the best event of the year. (Antonio Rodrigo) Nogueira is going to fight (Frank) Mir for the belt for the heavyweights.
"This is the best event. It's much more promotion. They told me to be ready to fight in December."
Silva said he doesn't yet know who he will face on the card.
"They gave me 10 (possible) names," Silva said. "My division is the best division in the world. They have so many names. I think they're going to give a good opponent to me."
DISCUSS THIS NEWS IN THE MMANEWS.COM FORUMS >>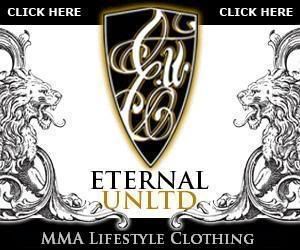 Want to advertise your site in this space? E-mail the website staff today!