The following is an updated card for next weekends EliteXC Saturday Night Fights that will air live on CBS:
On CBS:
-Robbie Lawler vs. Scott Smith
-Jake Shields vs. Nick Thompson
-Nick Diaz vs. Thomas Denny
-Shayna Baszler vs. Cristiane Cyborg
-Anthony Ruiz vs. Jeremy Freitag
On Showtime:
-Antonio Silva vs. Justin Eilers
-Wilson Reis vs. Brian Caraway
-Rafael Feijao Cavalcante vs. Travis Galbraith
Make sure to stay tuned to MMANews.com this as we will have complete coverage of the show and will be live on location. Also make sure to look out for exlusive fighter interviews.
DISCUSS THIS NEWS IN THE MMANEWS.COM FORUMS >>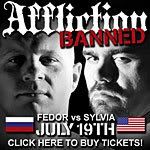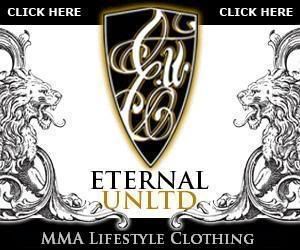 Want to advertise your site in this space? E-mail the website staff today!