The following is an updated card for WEC 35 scheduled to take place on August 5th from the Hard Rock Hotel and Casino in Las Vegas. The event will air live on Versus:
MAIN CARD
(c)Carlos Condit vs. Hiromitsu Miura — for welterweight title
(c)Brian Stann vs. Steve Cantwell — for light heavyweight title
(c)Jamie Varner vs. Marcus Hicks — for lightweight title
Brian Bowles vs. Damacio Page
Josh Grispi vs. Micah Miller
Prelim Card
Brock Larson vs. Carlo Prater
Blas Avena vs. Dave Terrel
L.C. Davis vs. Hiroyuki Takaya
Todd Moore VS. Shane Roller
Mike Budnik vs. Greg McIntyre
Scott Jorgensen vs. Kenji Osawa
DISCUSS THIS NEWS IN THE MMANEWS.COM FORUMS >>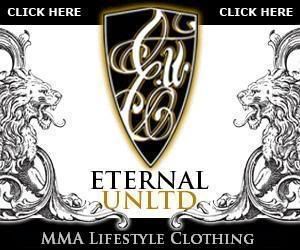 Want to advertise your site in this space? E-mail the website staff today!