MMANews.com's Michael Moody is in Anaheim, CA this weekend for Affliction: Banned, and he had the chance to sit down and chat with former UFC head referee and the man who will be in the booth doing color commentary for the broadcast, Big John McCarthy.
McCarthy talks about numerous topics in the interview including his thoughts on the Affliction show, recent changes to MMA rules, and how much money an MMA ref actually gets paid for reffing a night of fights. Another interesting topic he talks about is how feels about a recent Dana White statement in which White claims that Big John is his newest enemy.
You can watch the video below:
Make sure to check back this weekend when MMANews.com will be providing play by play coverage of Affliction: Banned
DISCUSS THIS NEWS IN THE MMANEWS.COM FORUMS >>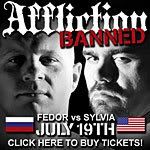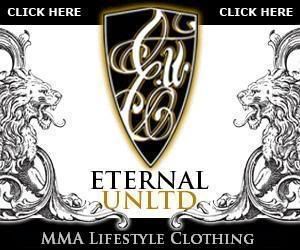 Want to advertise your site in this space? E-mail the website staff today!