MMANews.com's Michael Moody is in Anaheim, CA this weekend for Affliction: Banned, and he had the chance to sit down and chat with former Pride Heavyweight and number 10 ranked fighter in the MMANews.com Rankings, Aleksander Emelianenko.
The big man talks about numerous topics including his fight with Paul Buentello, fighting in America for the first time ever as well as if there is a chance he would ever step into the ring or cage against his brother, Fedor Emelianenko.
You can view the video below:
Make sure to check back this weekend when MMANews.com will be providing play by play coverage of Affliction: Banned
DISCUSS THIS NEWS IN THE MMANEWS.COM FORUMS >>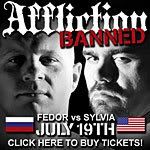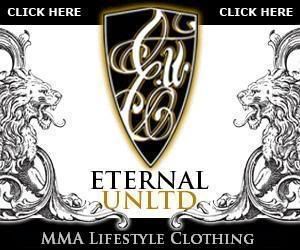 Want to advertise your site in this space? E-mail the website staff today!