MMANews.com's Michael Moody is in Anaheim, CA this weekend for Affliction: Banned, and he had the chance to sit down and chat with former UFC Heavyweight Champion Andrei "The Pitbull" Arlovski. Arlovski will be fighting "Big" Ben Rothwell in a heavyweight tilt this Saturday.
In the interview Arlovski talks about his training for the fight and gives his thoughts on his opponent. Arlovski also tells the readers of MMANews.com what his biggest challenge is when it comes to training.
You can watch the video below:
Make sure to check back this weekend when MMANews.com will be providing play by play coverage of Affliction: Banned
DISCUSS THIS NEWS IN THE MMANEWS.COM FORUMS >>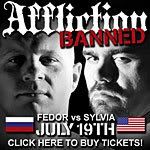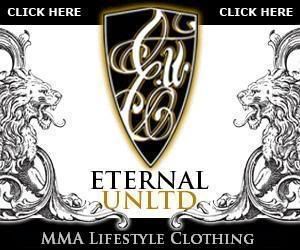 Want to advertise your site in this space? E-mail the website staff today!