MMANews.com's Michael Moody is in Anaheim, CA this weekend for Affliction: Banned, and he had the chance to sit down and chat with Mike Whitehead who will be fighting Renato "Babalu" Sobral this Saturday in a light heavyweight match up.
You may remember Whitehead from season two of The Ultimate Fighter and he was also a dominant force in the IFL. Whitehead is now riding a 13 fight win streak and looks to make it 14 when he faces off against the former UFC light heavyweight title contender in "Babalu".
You can watch the video below:
Make sure to check back this weekend when MMANews.com will be providing play by play coverage of Affliction: Banned
DISCUSS THIS NEWS IN THE MMANEWS.COM FORUMS >>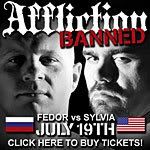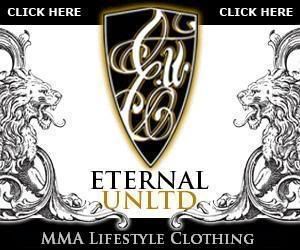 Want to advertise your site in this space? E-mail the website staff today!