MMANews.com's Michael Moody is in Anaheim, CA this weekend for Affliction: Banned, and he had the chance to sit down and chat former UFC Heavyweight title holder Tim "The Maineac" Sylvia, who will fight the consensus number one fighter in the heavyweight division in the world, Fedor Emelianenko.
Sylvia will fight for the first time outside of the UFC in over 3 years. In this video he talks about challenges of being a fighter as well as his fight with Fedor and getting prepared for battle.
You can view the video below:

Make sure to check back this weekend when MMANews.com will be providing play by play coverage of Affliction: Banned
DISCUSS THIS NEWS IN THE MMANEWS.COM FORUMS >>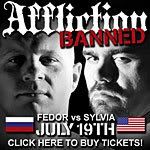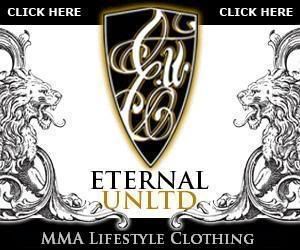 Want to advertise your site in this space? E-mail the website staff today!