The following is a quote from an interview done with Dana White in ESPN Magazine:
DW: The fight is going to be in Atlanta, Georgia–that's something we haven't said publicly yet. There's something no one else has heard. You have no idea some of the stuff that we have planned. I'm going to make an announcement next week that is going to blow people's minds. That deal is done, but my employees don't even know yet. I'm renting out a place next Thursday and I'm going to tell them. Then we'll make the announcement later that day. It's an indicator of where this business is going over the next five years.
You can read the complete interview by clicking on the link above.
DISCUSS THIS NEWS IN THE MMANEWS.COM FORUMS >>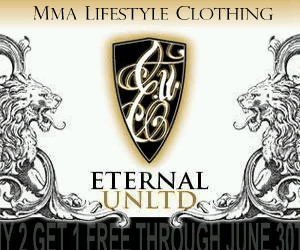 Want to advertise your site in this space? E-mail the website staff today!