World Championship Fighting sent along the following:
Boston, Mass. August 19, 2008 – World Championship Fighting today announced its full fight card for the September 19th show at the Shriners Auditorium in Wilmington, Mass. Included on the card is the return of UFC Veteran and reality show star Sam "The Alaskin Assassin" Hoger from "The Ultimate Fighter" season 1 TV show. Hoger will be returning to action for the first time in more than 16 months after taking some time off to open his own MMA academy in the Houston, Texas area. Hoger faces heavyweight fighter Braden Bice who is coming into this matchup having won four of his last six fights. Braden will be representing a family of fighters including Corey and Amanda Bice who comprise the nucleaus of the Bice MMA academy in Pennsylvania. Bice will have his hands full with Hoger who has competed in the largest stage for Mixed Martial Arts, the Ultimate Fighting Championship (UFC), and has faced the likes of Bobby Southworth, Lytoto Machida and Rashad Evans. For Bice this fight represents the biggest challenge and the biggest opportunity of his Mixed Martial Arts career. A win over a fighter the caliber of Hoger would place Bice on the map in the heavyweight division. For Hoger this fight represents the opportunity to step back into action and serve notice that he is ready to face all challengers in the heavyweight division.
In one of the card's featured fights local fighter and undefeated prospect John Benoit (5-0) takes on Davin Wesinger. Benoit will be making his debut in the lightweight divison (155lbs and under) to challenge Wesinger. Both fighters are training out of very prestigous gyms in the area, with Benoit training out of Renzo Gracie New Hampshire and Wesinger training out of USMMA which is run by Ultimate Fighting Championship Fighter Jorge "El Conquistador" Rivera. Renzo Gracie is part of the most famous fighting family in the world, the Gracies. The Gracie family is known for developing what is considered to be one of the most effective fighting styles in all of Martial Arts, Gracie Jiu Jitsu. Benoit will take his Gracie Jiu-Jitsu training into battle hoping to keep his undefeated record in tact and prove why is considered to be one of the best MMA prospects in the New England area. Wesinger is 4-1 overall and is coming off of a quick submission win at World Championship Fighting 3 in June. Interestingly enough, Wesinger secured his last victory by using an omo plata submission, which is an advanced submission hold taught in Gracie Jiu-Jitsu.
In another featured fight local MMA star Dan Bonnell, also training out of Renzo Gracie New Hampshire, brings his 3 fight winning streak into the ring against local MMA fighter Joe Cushman. Cushman defeated Agulano Brandao in the main event of WCF's inaugural show last September and is hoping to make a statement with Bonnell almost a year to the day he defeated Brandao. Bonnell has caught the eye of local MMA fans with his go for broke style of attack and his three wins in a row at World Championship Fighting. Cushman on the other hand is no stranger to stiff competition training with the likes of Ultimate Fighting Championship (UFC) lightweight contender Joe Lauzon. Also on the card is a match pitting Glenn Brown (4-1) against Jon "The Brutality" Bermudez (3-1). Glenn Brown makes his debut for World Championship Fighting riding a two fight win streak. Jon "The Brutality" Bermudez is coming off of a submission win over Chris Grandmaison at WCF 3. Some of the most well known MMA academies in the area will be represented at WCF 4 including: Sit Yod Tong, Team Irish, Renzo Gracie NH, and USMMA.
The action happens live September 19th at the Aleppo Shriners Auditorium in Wilmington, Massachusetts.
About World Championship Fighting: World Championship Fighting is a Boston based company specializing in live Mixed Martial Arts events. With major media coverage by ESPN, NBCsports.com and HDNet, World Championship Fighting has established itself as the premiere Mixed Martial Arts organization on the East Coast. Founded in June of 2006, World Championship Fighting continues to raise the bar of excellence in live Mixed Martial Arts events.
We'll see you at the fights!
Full Fight Card:
Sam Hoger (MFS) vs. Braden Bice (Bice MMA)
Dan Bonnell (Renzo Gracie NH) vs. Joe Cushman (Aggression)
John Benoit (Renzo Gracie NH) vs. Davin Wesinger (USMMA)
Matt Smith (Renzo Gracie NH) vs. Ethan Kean (Ravenous)
Glenn Brown (Green Mountain Boys) vs. Jon Bermudez (Anubis)
Scott Rehm (Sit Yod Tong) vs. Ryan Verrett
Nik Patnaude (Burgess) vs. Matt Martin (USMMA)
Chad Beane (Green Mountain Boys) vs. Kirill Sementsov (Chase MMA)
Wayne Harnois (Bruteforce) vs. Kevin Corrigan (USMMA)
Joe Keane (Fenix Fight Club) vs. Barry Liseno (MMATC)
Rodrigo Almeida (BMAC) vs. Jose Lopez (Ravenous)
Mike Varner (Boneyard) vs. Joe Kavey (Wasteland)
Justin Hammerstrom (Tengu) vs. Matt Johnson (SSSF)
Stephen Stengel vs. TBA
*Fight card subject to change.*
More news to be announced soon!
Visit WCFighting.com for more.
DISCUSS THIS NEWS IN THE MMANEWS.COM FORUMS >>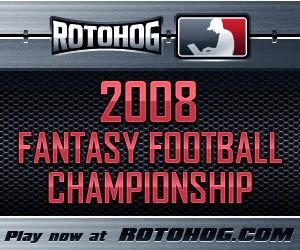 Want to advertise your site in this space? E-mail the website staff today!