The following is from an article in TATAME:
Renato "Babalu" Sobral started perfectly at Affliction event. Dominating Mike Whitehead and winning by unanimous decision, Babalu spoke to TATAME after his fight and commented the event debut and the support of the crowd. "It was pretty cool, I had the crowd supporting me all the time, people here are really fans. Josh (Barnett) fought well too and won, people of my team are very happy and now we'll drink everything to celebrate (laughs)", jokes Babalu, that said who he wants to face on his next Affliction fight. "I want Tito Ortiz. I'm going after that motherfucker, I'll fuck him up (laughs)… But let them (Affliction) sign with him first", told Babalu.
These two guys have had history for a while now and it would be interesting to see them lock horns. Ortiz can't talk with Affliction until early next week and word is Affliction will be holding a press conference on August 6th to talk about it's second show.
DISCUSS THIS NEWS IN THE MMANEWS.COM FORUMS >>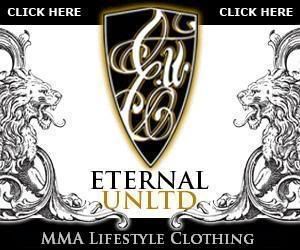 Want to advertise your site in this space? E-mail the website staff today!