By Chris Howie:
After defeating Frank Shamrock for the Strikeforce Middleweight Championship in March, San Shou stand out Cung Le will be taking a break from fighting and will not be returning to the cage anytime soon. Cung Le spoke to MMANews.com and stated that he will not be returning to action until early 2009.
"It looks like it won't be until early next year" said Le "that's when my next fight will"
Even though Le will not be in the cage until 2009 that does not mean he won't be busy. Le has just signed on to do a movie entitled "Pandorum" that is a Sci-Fi flick that also stars Dennis Quaid and Ben Foster. The movie is about a pair of crew members aboard a spaceship that wake up and have no knowledge of their identities or the mission that they were on.
"The movie production runs from August until October" the Strikeforce champ stated.
Cung Le burst onto the MMA scene and quickly became a star with his unorthodox stand-up style that has bewildered opponents. He is now 6-0, with 6 TKO's and has notable wins over Shamrock, Tony Frkylund, and Jason Von Flue.
DISCUSS THIS NEWS IN THE MMANEWS.COM FORUMS >>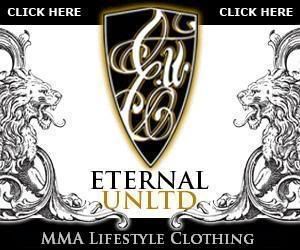 Want to advertise your site in this space? E-mail the website staff today!