From MMAJunkie.com:
Jared Rollins (6-4 MMA, 0-1 UFC) has been pulled from a UFC 87 bout with "The Ultimate Fighter 6" fellow cast member Ben Saunders (5-0-2 MMA, 1-0 UFC) and replaced by UFC newcomer Ryan Thomas (8-1 MMA, 0-0 UFC).
The UFC announced the change earlier today.
The Saunders-Thomas fight will appear on the preliminary card for UFC 87, which takes place Aug. 9 at the Target Center in Minneapolis, Minn.
The reason for Rollins departure from the card wasn't immediately known.
DISCUSS THIS NEWS IN THE MMANEWS.COM FORUMS >>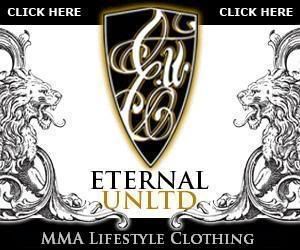 Want to advertise your site in this space? E-mail the website staff today!