Spike TV sent along the following:
New York, NY, July 22, 2008 — The Ultimate Fighting Championship proved yet again to be the ratings champion with the hard-to-reach demographic of young men. Spike TV's telecast of a live "UFC Fight Night" on Saturday, July 19 (9:00pm-12:00am ET) featuring the best pound-for-pound fighter in the world, Anderson Silva, out-delivered every other channel (broadcast and cable) with Men 18-34 (903,000), Men 18-49 (1,550,000), Men 25-34 (622,000), and Persons 18-34 (1,326,000).* The telecast peaked at 11:30pm for the Silva vs. James Irvin bout drawing 3.8 million viewers and a staggering 4.9 rating for Men 25-34 and a 4.1 rating in Men 18-34.
The UFC fight card also drew more viewers than FOX's coverage of MLB (3,072,000) earlier in the day and nearly tripled its reach of Men 18-34 (369,000) and doubled the Men 18-49 (879,000).
Overall, the three-hour live UFC event averaged a 2.1 household rating, a 2.8 with Men 18-49, a 3.2 with Men 18-34, a 2.0 with P18-49 and 3.1 million total viewers. Comparing to other marquee weekend events, Spike's UFC telecast also drew more Men 18-49 than ESPN's coverage of "The ESPY Awards" (1,127,000) and Men 18-34 (689,000).
Compared to the time period a year ago, the "UFC Fight Night" was up +229% in household rating, +451% in M18-49, +463% in M18-34, +470% in M25-34 and +266% in average audience.
The "UFC Fight Night," emanating from The Pearl at the Palms Casino Resort in Las Vegas, NV, was headlined by arguably the world's best pound-for-pound fighter in any combat sport, "The Spider" Silva, as he moved up a weight class to fight "The Sandman" Irvin in the light heavyweight division. It was Silva who brought the "Sandman" a dream, dispatching Irvin just over a minute into the first round of their matchup with a barrage of punches that resulted in a referee stoppage. In other action, Frankie Edgar spoiled Hermes Franca's return to the Octagon by controlling the fight with his strong wrestling and ground and pound style, earning a unanimous decision from the judges and Brandon Vera won a decision over Reese Andy.
Spike TV is available in 96.1 million homes and is a division of MTV Networks. A unit of Viacom (NYSE: VIA, VIA.B), MTV Networks is one of the world's leading creators of programming and content across all media platforms. Spike TV's Internet address is www.spike.com and for up-to-the-minute and archival press information and photographs, visit Spike TV's press site at http://www.spike.com/press.
DISCUSS THIS NEWS IN THE MMANEWS.COM FORUMS >>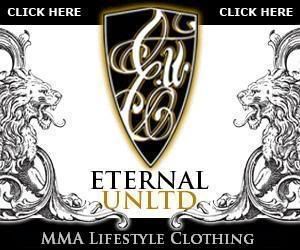 Want to advertise your site in this space? E-mail the website staff today!