From MMAJunkie.com
"The Ultimate Fighter 7" cast member Jesse Taylor (6-3 MMA, 0-1 UFC), a talented wrestler whose season-ending drunken rampage cost him a spot in the show's finals, has been kicked out of the organization for a second time.
The news was first reported in the July 29 print edition of Wrestling Observer, though after a recent loss in his official UFC debut, it had been expected.
MMAjunkie.com (www.mmajunkie.com) couldn't reach Taylor for comment, but a source close to the UFC confirmed that Taylor had essentially been "let go."
DISCUSS THIS NEWS IN THE MMANEWS.COM FORUMS >>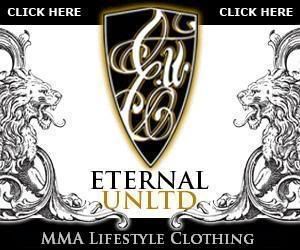 Want to advertise your site in this space? E-mail the website staff today!