By Chris Howie
August 25th, 2008
When Nick Diaz fought KJ Noons for the EliteXC Lightweight Title in November 2007 and lost the chance to become champion due a cut that forced the doctor to stopped the fight, the Cesar Gracie Camp was adamant about the fact they wanted an immediate rematch.
It's been nearly 10 months since that fight and since that time Diaz has gone on to win three fights in a row by TKO. When the time came for a rematch set for this October, everyone expected to see Noons vs Diaz 2 on CBS. Unfortunately that is not that case as problems between Noons and EliteXC have forced the fight to be put on hold.
Cesar Gracie, who is the head trainer for Nick Diaz spoke with MMANews.com this evening and gave his thoughts on Noons not fighting Diaz for the title.
"We are kind of disappointed with the way things have unfolded with everything. Nick was ready for a rematch with KJ and for some reason they are refusing to do it, which I find to be a unique situation because I've worked with many organizations in the past and I've never seen a Champion of an organization who wouldn't fight and it just doesn't make sense to us."
Many people have stated that Noons is ducking the fight with Diaz because they feel Noons got lucky in the first fight when the fight was stopped due to the cut. Gracie isn't sure was the motivation is behind the champ holding out.
"I'm not sure what it is but it sure looks like he is ducking Nick you know?" stated the BJJ Black Belt "Whatever the motivation's are, they are not legit"
The fight between the two has been dropped for the October 4th CBS: Saturday Night Fights, but that doesn't mean that Diaz will be out for action, there are a few options on the table right now.
"Nick will either be fighting in October or November on the Showtime card if he doesn't fight in October. The thing with Nick is that he never says no to a fight."
There were possible rumors that Diaz could possibly face Hayato Sakurai in DREAM for a title but due to problems still emanating in regards to payment from Nick's last fight in DREAM that fight is off for now.
"No, Nick will not be fighting Sakurai anytime soon because DREAM has still yet to pay Nick for his last fight with the company. I'm hearing that they haven't paid quite a few fighters and we do not feel like doing the 'checks in the mail' thing any longer."
The fight isn't completely ruled out according to Gracie but it would take some changes before Diaz steps foot in a DREAM ring again.
"I wouldn't say we won't do business with them again, once we receive the check then we are done." stated Gracie regarding the no payment from DREAM. "After that if they want us to fight Sakurai than we will get paid right before he steps on the mat. We want the show money at least. DREAM is in breach of contract because that were suppose to pay within 30 days of the fight but it's been like three months so that is a little disappointing."
For now, Diaz and the Gracie Camp will wait to see what EliteXC has in store for him but has Gracie reminds everyone, Diaz will fight anyone anytime.
"The good thing about Nick is that he is versatile and he doesn't mind fighting at 170lbs or even 185lbs for that matter. Right now Nick Diaz just wants to fight."
DISCUSS THIS NEWS IN THE MMANEWS.COM FORUMS >>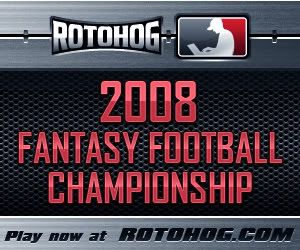 Want to advertise your site in this space? E-mail the website staff today!