Sam Caplan from Fiveouncesofpain.com spoke with WAMMA CEO Michael Lynch regarding rumours of Matt Lindland and Vitor Belfort fighting for a middleweight title at the next Affliction show:
"There has been a lot of speculation that an upcoming proposed match-up between Matt Lindland and Vitor Belfort will be for a WAMMA title," said Lynch in an e-mail to Five Ounces of Pain. "To be sure, Matt and Vitor are two of the very best fighters in MMA today. Lindland is currently ranked seven in our middleweight rankings and Belfort is a former UFC champion who is bound to excite fans everywhere with his explosive style. If this fight happens, it would be an incredible match up. It certainly rises to the level of a must-see fight and would be the highlight of any fight card.
"With that being said, any fight between Lindland and Belfort at this time would not be for a WAMMA title. WAMMA's goal is to crown undisputed champions based on our objective rankings. Based on our rankings, we could not sanction a Lindland vs. Belfort fight as a WAMMA championship. However, the winner of the match-up would certainly cement his place as part of the fighter elite and would be a likely contender for a WAMMA championship in the future."
DISCUSS THIS NEWS IN THE MMANEWS.COM FORUMS >>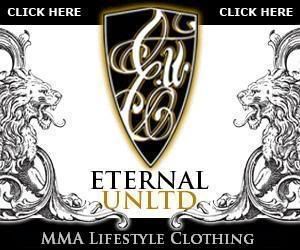 Want to advertise your site in this space? E-mail the website staff today!