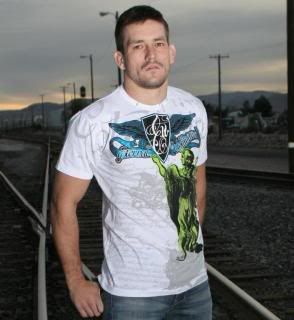 MMANews.com would like to send out congratulations to Demian Maia and our friends at Eternal Unlimited following Demian's big win this past weekend at UFC 91.
Demian is the newest addition to the great crop of fighters sponsored by Eternal Unlimited and as you may or may not have noticed he came down to the cage this past Saturday in one of Eternal's newest t-shirts that is part of their new holiday line up.
Eternal Unlimited is also offering free shipping to all the readers of MMANews.com. All you need to do is visit Eternal Unlimited's website by click HERE and use the coupon code "mmanews" (without quotations) when you get to the check-out.
So again congrats to Demian and take a look at the new line and take advantage of free shipping today!
DISCUSS THIS NEWS IN THE MMANEWS.COM FORUMS >>
Want to advertise your site in this space? E-mail the website staff today!