Lastnight during his undercard bout with Dale Hartt, Corey Hill suffered a broken leg when Hartt checked a kick from Hill and at that point Hill's shin split in two.
The guys from Fight! Magazine were in attendance and were able to catch the exact moment the leg broke in what has to be one of the most grotesque scenes in MMA and that's saying quite a bit considering Steve Cantwell snapped his opponents arm lastnight as well.
****WARNING****
This picture is gross so do not continue if you do not want to see it: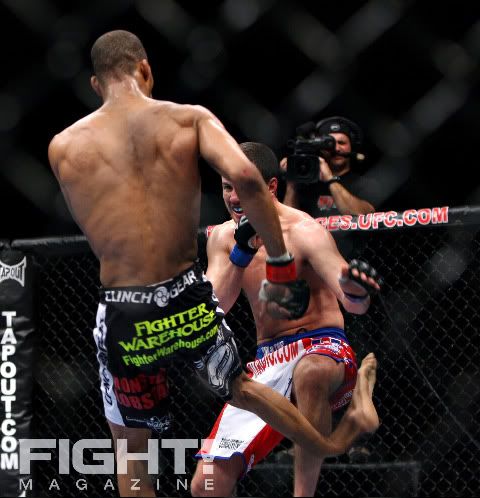 DISCUSS THIS NEWS IN THE MMANEWS.COM FORUMS >>
Want to advertise your site in this space? E-mail the website staff today!