Photos: Matt De La Rosa of PROMMA
SAN JOSE, Calif. (March 20, 2009) – Three-time world champion and mixed martial arts (MMA)
legend, Frank Shamrock (24-9-1), welcomed the media to his new Shamrock Martial Arts Academy in San Jose during an open workout on Wednesday, March 18, three and a half weeks before his highly anticipated showdown with bitter rival Nick Diaz (18-7, 1 NC).
The former Strikeforce and UFC world middleweight champion, who has been referred to as "the closest thing that mixed martial arts has to Muhammad Ali," wooed the press with his western boxing regimen and, soon after, with his magnetic personality, while fielding a host of questions.
Shamrock and Diaz haven't masked their resentment for one another during the last several weeks while preparing for their matchup at San Jose 's HP Pavilion, the same arena where Shamrock knocked out Diaz's trainer, Cesar Gracie, in 21 seconds on March 10, 2006.
The two fighters exchanged multiple barbs during the kickoff press conference held by SHOWTIME and Strikeforce at Avalon Hollywood in Los Angeles on Thursday, March 12th.
The bout represents the first appearance of 2009 for both fighters. The 36-year-old Shamrock is looking to regain his footing amongst the sport's best after suffering a broken arm in his championship bout with undefeated Cung Le on March 29, 2008.
Diaz is aiming for his fourth consecutive victory, following a flawless run in 2008. The 25-year-old Gracie Jiu-Jitsu black belt, who hails from Stockton , Calif., stopped all three of his opponents last year.
Diaz and former Strikeforce lightweight champion, Gilbert "El Nino" Melendez (14-2), will host a joint media day at Fairtex Muay Thai Fitness in San Francisco next Friday, March 27, at 1 p.m.
The 26-year-old Melendez will look to reclaim his title from Josh "The Punk" Thomson (16-2),
the man who seized it from him last year, in a five-round title fight on the April 11th card.
Strikeforce "Shamrock vs. Diaz" will air live on SHOWTIME (10 p.m. ET/PT, delayed on the West Coast) on Saturday, April 11.
Tickets for "Shamrock vs. Diaz," priced from $30, are available for purchase at the HP Pavilion box office (408-287-7070) as well as at all Ticketmaster locations (408-998-TIXS), Ticketmaster online (www.ticketmaster.com), and Strikeforce's official website (www.strikeforce.com).
About Strikeforce
Strikeforce is a world-class mixed martial arts cage fight promotion which, on Friday, March 10, 2006, made history with its "Shamrock vs. Gracie" event, the first sanctioned mixed martial arts fight card in California state history. The star-studded extravaganza, which pitted legendary champion Frank Shamrock against Brazilian Jiu-Jitsu black belt Cesar Gracie at San Jose 's HP Pavilion, played host to a sold-out, record crowd of 18,265. Since 1995, Strikeforce has been the exclusive provider of martial arts programming for ESPN and, after 12 years of success as a leading, world championship kickboxing promotion, the company unveiled its mixed martial arts series with "Shamrock vs. Gracie."
About Showtime Networks Inc.
Showtime Networks Inc. (SNI), a wholly-owned subsidiary of CBS Corporation, owns and operates the premium television networks SHOWTIME, THE MOVIE CHANNEL and FLIX, as well as the multiplex channels SHOWTIME 2, SHOWTIME SHOWCASE, SHOWTIME EXTREME, SHOWTIME BEYOND, SHOWTIME NEXT, SHOWTIME WOMEN, SHOWTIME FAMILY ZONE and THE MOVIE CHANNEL XTRA. SNI also offers SHOWTIME HD, THE MOVIE CHANNEL HD, SHOWTIME ON DEMAND and THE MOVIE CHANNEL ON DEMAND. SNI also manages Smithsonian Networks, a joint venture between SNI and the Smithsonian Institution. All SNI feeds provide enhanced sound using Dolby Digital 5.1. SNI markets and distributes sports and entertainment events for exhibition to subscribers on a pay-per-view basis through SHOWTIME PPV.
About The Silicon Valley Sports & Entertainment
Silicon Valley Sports & Entertainment (SVS&E) provides a single resource for business partners to utilize when planning their sports and event relationships. Created in the summer of 2000, SVS&E oversees all business operation aspects of the San Jose Sharks and HP Pavilion at San Jose .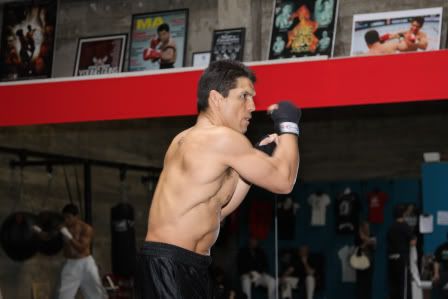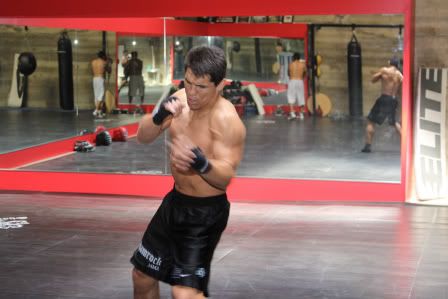 DISCUSS THIS NEWS IN THE MMANEWS.COM FORUMS >>
Want to advertise your site in this space? E-mail the website staff today!