By Chris Howie
MMANEWS.COM Staff Writer
The following is a picture of the X-ray taken of Antonio Rodrigo Nogueira's arm following his bout with Frank Mir this past weekend at UFC 140: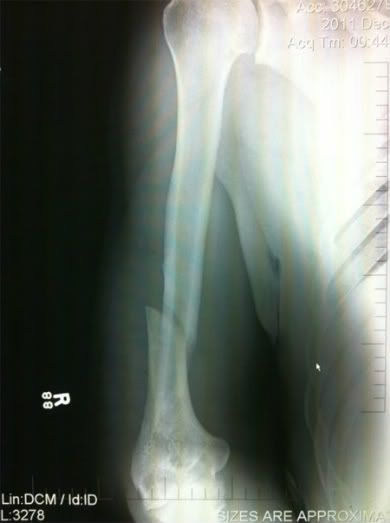 Leave your feedback on this article by posting a comment directly below! You can also chat about the latest news in the MMANEWS.COM Forums and/or the MMANEWS.COM Facebook. If that wasn't enough, MMANEWS.COM is now on Twitter as well @mmanewsdotcom.