By Chris Howie
MMANEWS.COM Staff Writer
Rory MacDonald has been forced out of UFC 151 due to a cut over his eye suffered in training.
UFC President Dana White also confirmed that the bout will not happen in Toronto next month but that doesn't mean it won't happen before the end of the year.
MacDonald has asked that the bout be postponed until UFC 154 in Montreal while Penn has stated he would prefer it happen at UFC 153 in Rio.
White told MMAFighting.com that it will likely be up to Penn on what he wants to do, be it wait for MacDonald or take a replacement opponent for the Toronto card, though it is more likely he will wait meaning it is just a matter of deciding which card the bout happens on.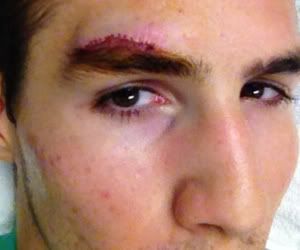 Leave your feedback on this article by posting a comment directly below! You can also chat about the latest news in the MMANEWS.COM Forums and/or the MMANEWS.COM Facebook. If that wasn't enough, MMANEWS.COM is now on Twitter as well @mmanewsdotcom.