Michael Chandler believes that he is the guy to hand Khabib Nurmagomedov his first professional defeat, but UFC President Dana White isn't confident he'll ever get the chance to prove it.
Michael Chandler impressed the world in his UFC 257 debut when he knocked out Dan Hooker in the co-main event. He was so impressive, in fact, that UFC President Dana White could not think of a better UFC debut in the history of the promotion. Chandler has been very vocal about his desire to compete against Khabib Nurmagomedov, so he would love nothing more than to follow up his five-star debut with a world title fight against the undefeated champion.
Unfortunately, Dana White doesn't like the odds of that happening. This is because Khabib's comments to him after the event reaffirmed the fact that he is no longer motivated to compete against the current roster of UFC lightweights.
"He said to me, 'Dana, be honest with yourself. I'm so many levels above these guys. I beat these guys," White said at the UFC 257 post-fight press conference. "It doesn't sound very positive. So we'll see."
Khabib and Dana White are set to meet again in Vegas in the near future, but Dana White admits that any talk of a return for Khabib thus far has been pretty one-sided.
"And what he said was, I told you guys before, he won't hold the division up," White said. "I mean, he already retired. He's basically retired. I'm the one that's been trying to get him to do one more."
Michael Chandler Responds to Khabib's Comments
Michael Chandler was standing by during Dana White's scrum, and he heard every word. For someone like Michael Chandler who has won world championships elsewhere and who just knocked out the #6 lightweight in the promotion, it's not easy to hear another fighter claim to be levels above you, especially if you won't have the chance to prove him wrong.
"I would love for Khabib to come back," Chandler said at the press conference. "I get it. I haven't earned the right for him to think that he is not levels above me yet with just that performance, but I promise you, I can beat that man. I promise you, if he steps in the Octagon with me, he becomes 29-Chandler and not 30-0. So we will see."
Michael Chandler called out Nurmagomedov in his impassioned post-fight interview, but he would take the opportunity to address Khabib directly and at length during the post-fight press conference. And his message was centered around wanting the opportunity to prove that he is levels below no man.
"Listen, I'm not undefeated," Chandler said. "I wear my L's on my sleeve. I've got five of 'em. A couple of them were weird stoppages: TKO, injury, defaults, whatever you call them. But every single time, I've come back better. I am by now means a perfect man inside that cage, inside that Octagon. But I promise you I can beat that man. I promise you I can beat Khabib.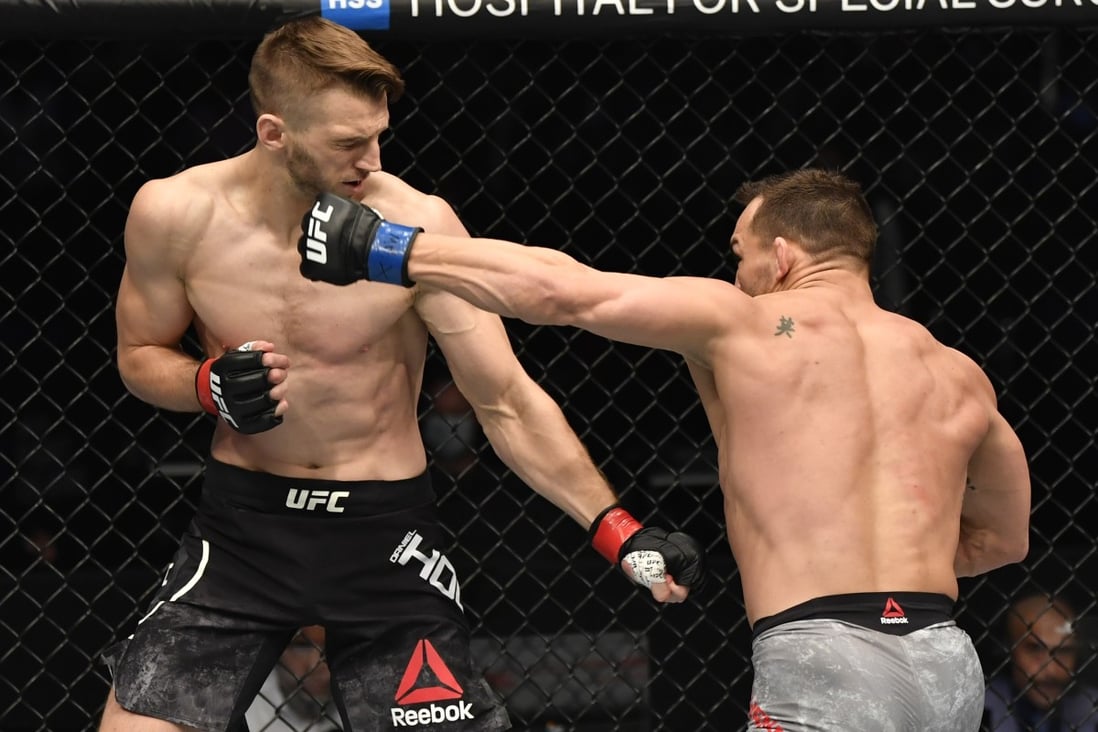 "Listen, you've earned every right to be able to sail off into the sunset and continue living your life and making your impact because you've done it thus far. But man, if you ever do come back, there's a man over here waiting for you from High Ridge, Missouri."
Do you believe Michael Chandler has the skill set to pull the upset if he ever did fight Khabib Nurmagomedov?