Anderson Silva has officially agreed to box Julio César Chávez Jr on June 19 at Jalisco Stadium in Guadalajara, Mexico.
TMZ was the first to break the news on Tuesday about the boxing match. Last week, we reported that there were talks between Silva and Chávez to box, and now the deal is done. The event will be available live on pay-per-view.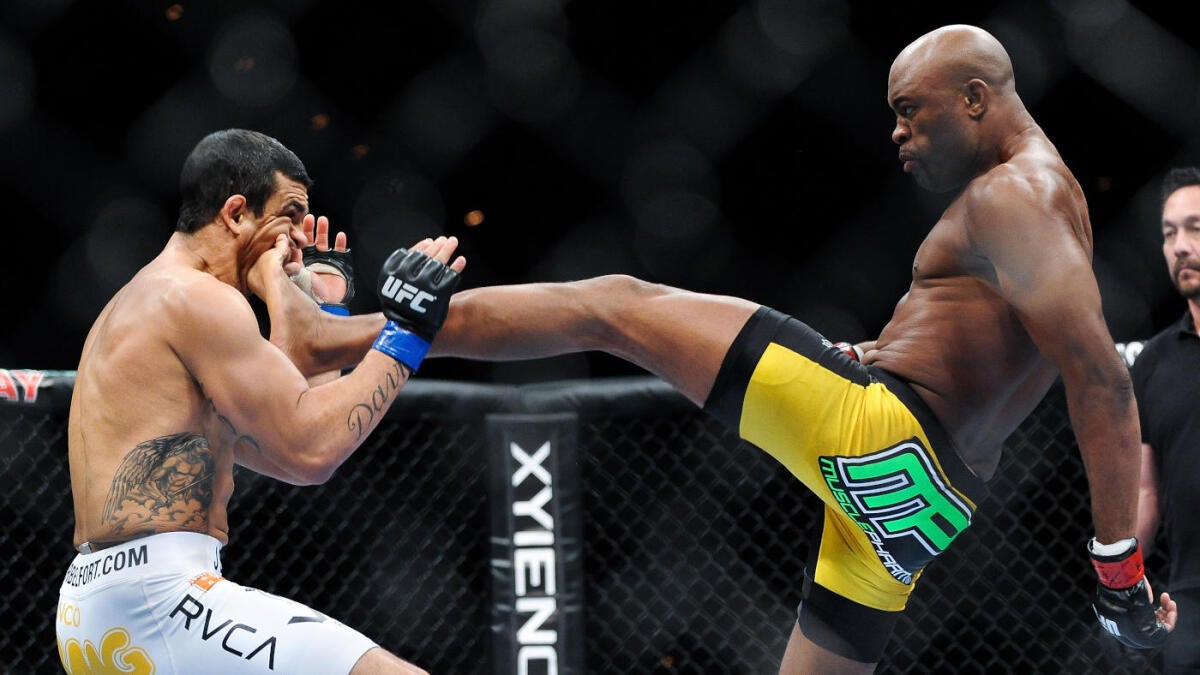 Anderson Silva is regarded as the consensus greatest middleweight the UFC has ever had. After 14 incredible years in the promotion that saw him break records in the division, Silva's UFC run came to an end when he lost to Uriah Hall last October. The former middleweight champion was subsequently released from his contract, but the 45-year-old has kept busy for opportunities like this.
"When I look back at my journey, I see that nothing has been in vain," Silva said… "I am extremely happy for the opportunity to test my boxing skills with Julio César Chávez Jr."
Julio César Chávez Jr. is the son of boxing great Julio César Chávez Sr., who will also be competing on this card against Hector Camacho Jr. Chávez Jr. is 35 years old, 10 years the junior of Silva. His professional boxing record is an impressive 52-5, with 34 wins coming by way of knockout. Chávez Jr. issued the following statement after his bout against Silva was finalized:
"I have rededicated myself to the sport that I love and I will be ready to face anyone in the Light Heavyweight division starting with Silva.
"I will be prepared to be victorious on June 19."
Keith Schoen of Schoen Entertainment and Armando Bareno of Global Sports Streaming are credited with putting this fight together. Schoen issued this statement about the upcoming event:
"This promises to be an epic battle between two superior fighters with a global fan base," Schoen tells us … "Everyone associated with this Pay-Per-View promotion and fighting fans around the globe are super enthusiastic to see these two great fighters meet in the ring."
Will you be tuning in on June 19 to watch Anderson Silva box Julio César Chávez Jr. on pay-per-view?