Maycee Barber thinks she has a grasp on why the judges scored her UFC Vegas 32 bout against Miranda Maverick in her favor.
When Bruce Buffer finished announcing the split-decision scorecard in favor of Maycee Barber and Herb Dean raised the winner's hand, there were many audience members watching at home who were stunned and many Miranda Maverick betters who were inconsolable. Despite 22 of 22 media members scoring the fight 29-28 for Maverick according to MMADecisions.com, here were the official scorecards from the three actual judges: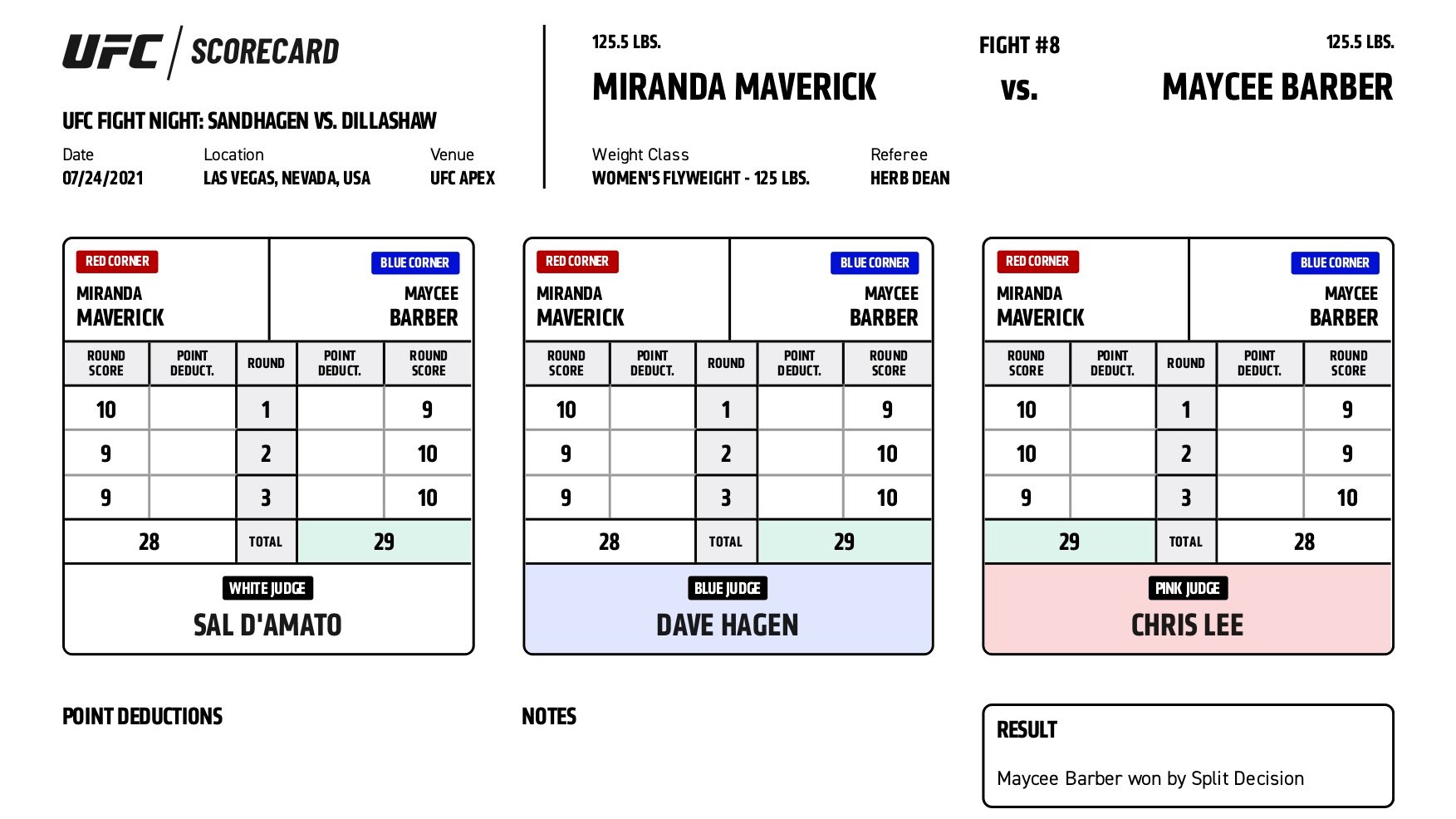 Most people, including color-commentator Daniel Cormier, felt Maverick had done enough to win the first two rounds, but Sal D'Amato and Dave Hagen saw things differently.
With the MMA media and community still aghast at the official decision, the UFC's Megan Olivi caught up with Maycee Barber after the fight to chat about the fight, and the 24-year-old upstart shared some insight into why the final score went her way.
"I definitely know that the clinch, obviously, was a big key in it…being on the cage, having that pressure up against the cage, and then also some of the strikes off of the clinch, and a couple of the little, minor things," Barber said in the backstage interview. "Obviously, overall as a whole, it (was) pretty close, but the details is where I feel I excelled the most."
Barber was on a two-fight skid prior to UFC Vegas 32, so a win here was desperately needed, even though she entered the fight unconcerned about her UFC status, win or lose. Now, after the win has been confirmed by the two judges who dissented from public opinion, she can be even more worry-free.