Mystic Mac has arrived with his prediction for the UFC 264 main event this Saturday.
The entire world will find out what's what between Dustin Poirier and Conor McGregor in a mere matter of days when the two settle the score and their renewed feud at UFC 264. By night's end, betting tickets will be cashed in celebration, and losing tickets will be discarded in the nearest trash bin with the toss of shame. Until then, there will be a deluge of predictions, speculations, and analyses from outsiders far and wide and from people of every level of fandom.
There is, however, one Notorious insider who has decided to share his prediction on this fine Wednesday, that of course, being The mystic man himself, Conor McGregor. Before blessing the eager public with his prediction, he first set the stage for what the scene will be like for this much-anticipated trilogy fight and then shared what he plans to do when situated upon said stage.
"It's thrilling," McGregor told Rolling Stone of his upcoming trilogy fight against Dustin Poirier. "I'll break records on the PPV. I know that's the expectation. I've been in big fights before, and it's always electric, and this one will probably be the biggest so far. Having fans there this time is going to add even more to the atmosphere. So, I'm truly so excited, and I'm going to put on a show."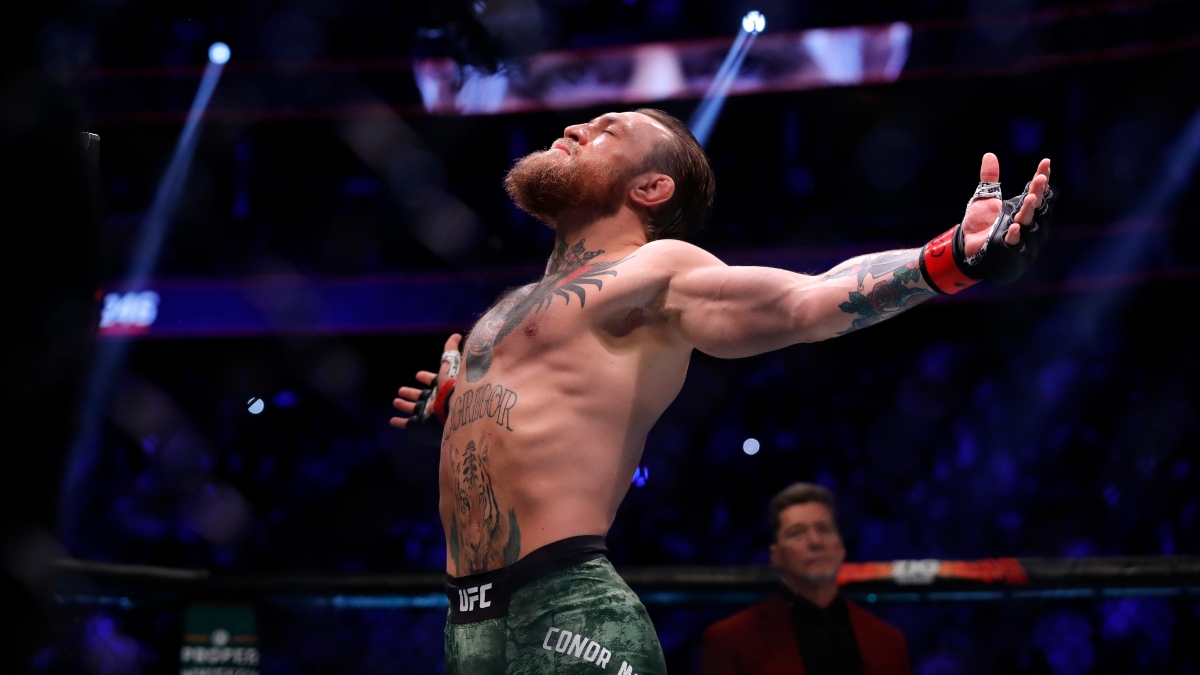 It will be much easier for McGregor to perform in such a manner, he believes, after clocking Octagon time only six months ago as opposed to a full year off as was the case going into his rematch against Poirier at UFC 257. By contrast, when McGregor fought Poirier for the first time at UFC 178, which resulted in a KO in his favor, he had just competed two months prior. The Irishman believes this increased rate of activity will factor in greatly come Saturday night.
"I'm always better when I'm busy. I always say that. So, it's going to help. When I'm active, I'm fresh, I'm dangerous, and I'm hyper-focused," McGregor self-assessed.
Finally, Mystic Mac gave his prediction for the UFC 264 headliner. He did not provide the closing round as of yet, but he did attempt to spoil the finish for fans all the same.
"I'm going to knock him out. Without question," McGregor guaranteed. "I'm the most dangerous I've ever been, I'm the most focused I've ever been. And I'm going to take him out. He won't have any way to deal with what I'm bringing on Saturday, and that's it."
At UFC 264, Dustin Poirier will look to spoil the spoiler and defeat McGregor for the second straight time to be the last man standing in this epic trilogy. The only way to find out if Mystic Mac's prediction comes true this time in spite of Poirier's efforts is to tune in this Saturday night to see for yourself when both combatants take center stage at the spectacle of the year.
Do you think Mystic Mac's UFC 264 prediction will come true this Saturday?